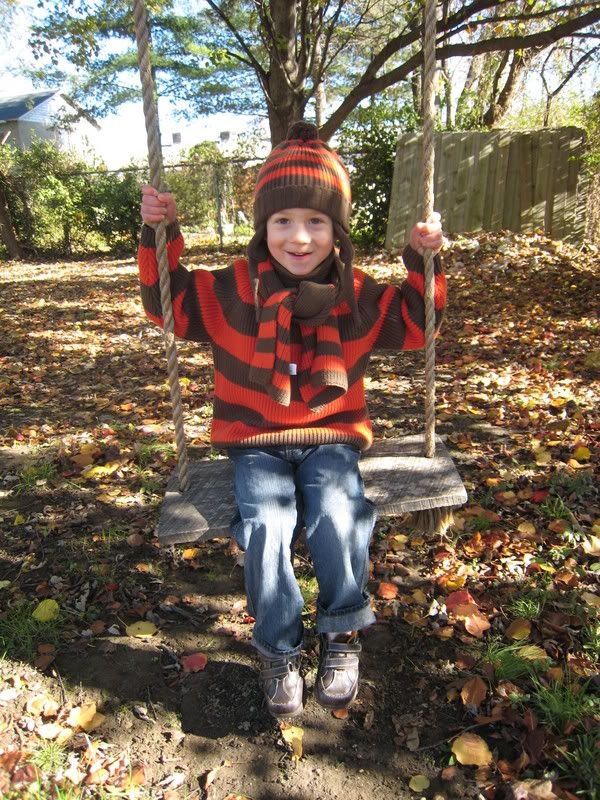 Ahhh, Christmastime....listening to BB sing about
Santa love
, enjoying the brilliant red of my newly purchased poinsettias and bundled up in my favorite "robe like" sweater. These are the moments that get me through the crowded stores, the long post office lines, the frenzy of the season.
We are loving decorating and getting snuggled into the new house. It has been so fun to unpack my holiday decorations and actually have choices about where to put things. Bruce and I spend every evening doing a little more to get us settled here. We have even enjoyed the push and pull all couples experience while trying to hang a huge collection of art, photos and memorabilia. The walls are all plaster so it makes the job a little more difficult than it needs to be.
Griffin and I have settled into a new weekday routine that suits both our needs very well. We have been loving our new backyard and the tree swing that the last owners left behind. It is still in the low 50's here and we are trying to enjoy as much of this phenomenal weather as possible. We were even able to walk to the library yesterday for storytime...these are the moments I hope he remembers about his days home alone with me.