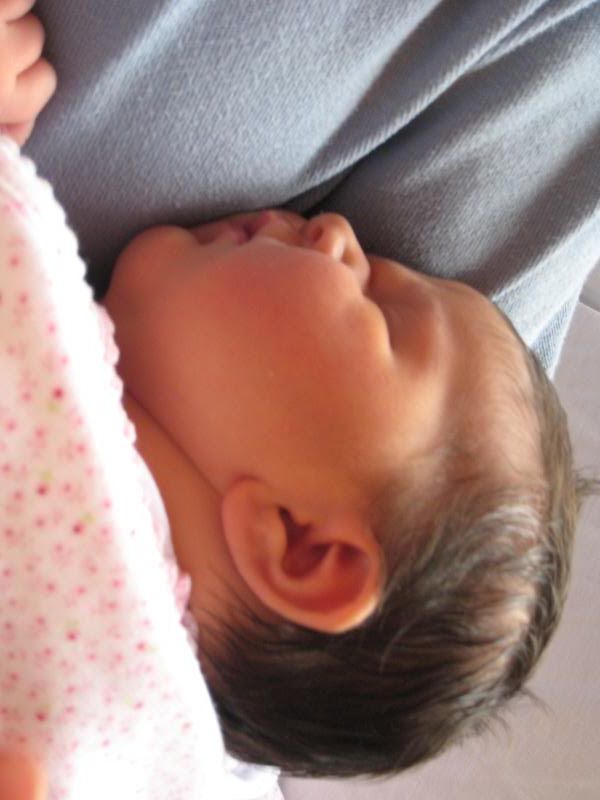 We are doing really well down here. Lucy is such a magical little Sprout. She is on her own schedule, eating, waking and sleeping in a 3 hour cycle all day/night long. I would never have such expectations of a newborn and it is amazing. I actually have been up more at night due to back pain (I still can't fully lay down due to my surgery and have a terrible time getting comfortable) than from Lucy's needs. We have heard her cry enough to know she has a vocal box but other than that...this girl is chill! Although, she has been nursing great, I am still really engorged and have been walking around with cabbage leaves in my bra...what a relief! We feel so lucky that Lucy's temperament and our parenting experience is combining in such a peaceful lifestyle.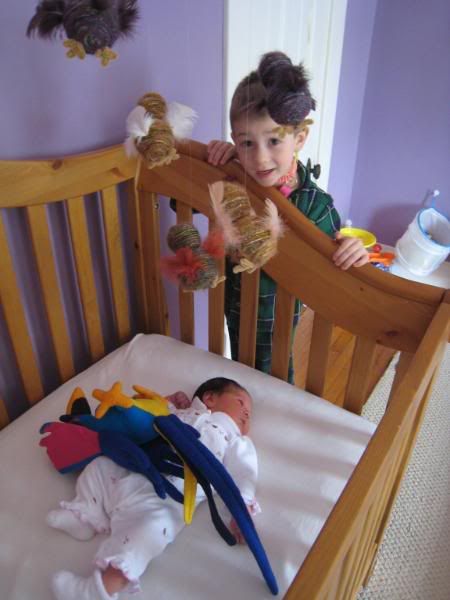 Griffin has spent the last few days doing all kinds of fun one-on-one activities with his Gran. They go to the park, play with his trains, read lots of books, go to the library...all kind of fun things. She has started to teach him basic biology lessons (he is soooo much more receptive of this kind of learning from her than from me) and he is learning about tree roots (how do trees sleep, Gran?), robins and mud puddles. At night we have been playing games as a family or watching a family movie (now showing: Toy Story). This attention has really helped him over the hump and he is feeling much more interested in his baby sister. He especially loves when she squeezes his finger...for that matter, who wouldn't? He is even starting to forgive me (I really think he was feeling betrayed when he first experienced us in the hospital) and I am starting to get my cuddles, playtime and funny conversations back.
Bruce's co-workers have been so kind in gift giving and offering help, Moms from the library and MOPS have called and one of our new neighbors, Nikki, just stopped by with a lasagna dinner for us. It is nice to feel like this new community is embracing us during these crazy days.